About us
Vegetariana
Healthy food every day
Our vision was to create a top quality products, which will encourage healthy eating habits, and with that also promote business practices that respect the earth and the environment. In 1996 along with the first meatless spreads and cold cuts produces in Croatia, the line of a brand Vegetariana has been launched and the realization of the vision has started.
Along this period, we tried to inspire people to choose and adopt healthier eating habits. Our mission remains the same, to be innovative and meet the expectations of our valued customers. Therefore, construction, and development of relations that are based on mutual trust through quality products, due to the nutritional composition and excellence of the taste, represents Vegetariana main goal.
Our products do not contain GMO ingredients, sodium glutamat nor artificial colorings. Rather, they are based on soy and wheet proteins with a combination of natural spices. All this makes our products line unique, which can fully satisfy the palate of the greatest gourmets. Furthermore, these delicious allies in health are easy to prepare and are an ideal solution for a healthy meal in every opporunity.
If you like diverse food, care for your health, gradually change your eating habits, you are vegetarian or vegan, or you just want to enrich your menu with healthy meatless products, we suggest you try the Vegetariana products!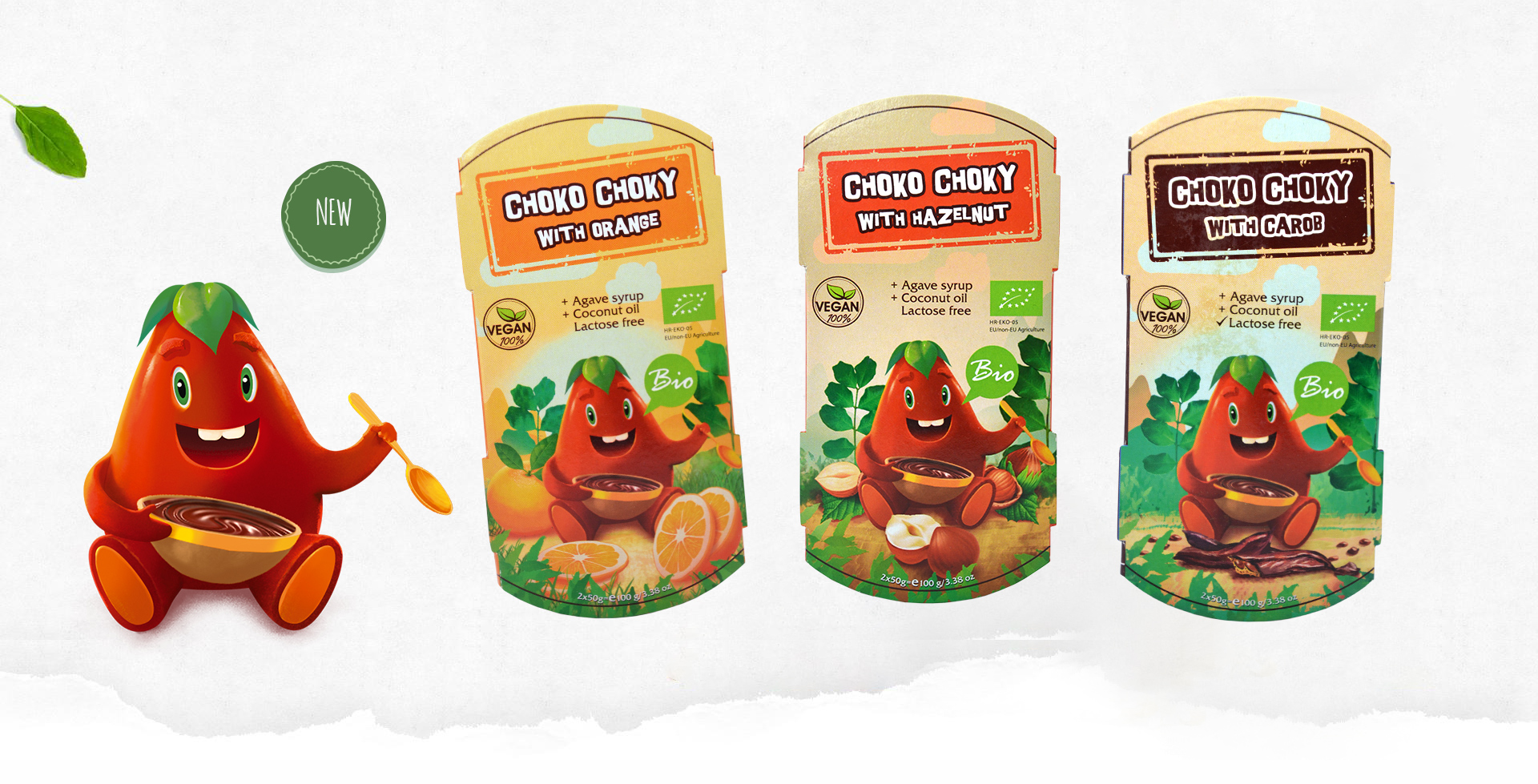 NEW
Meet Choko Choky
Meet Choko Choky, brings to your tables modern and healthy spreads that will satisfy the wishes of every sweet lover. Creamy spreads are made with organic ingredients, enriched with coconut oil and agave syrup which gives them special taste.
PALM OIL FREE
NO SUGAR ADDED
LACTOSE FREE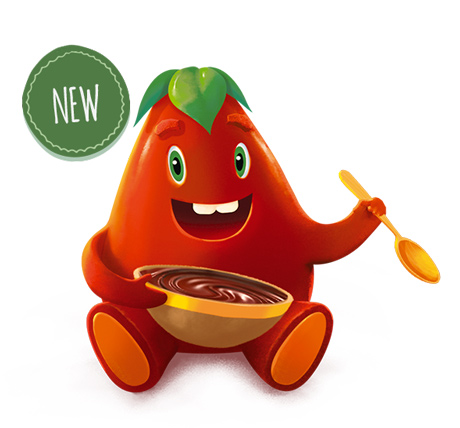 Delicious and healthy
Vegetariana recipes